The Wonderful World of Airpods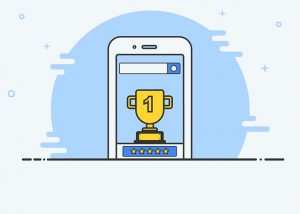 From smelly gym bags among sweaty clothes, backpacks filled with books and papers, and purses carrying the secrets of our lives, our Airpods travel everywhere with us. They provide a constant soundtrack for our activities and help us stay centered and upbeat throughout our day. During their journey, they collect dirt and germs that diminishes their beautiful white color and can affect their performance. We transfer the dirt and bacteria to our hands and ears as we take them in and out, throwing them here and there. How do we protect our Airpods and make sure they are clean and germ-free? A Qstomize Custom Airpod Case is the solution!
Why Qstomize Custom Cases
A Qstomize personalised Airpods skin will keep your Airpods looking like new. The case is sturdy and protects your Airpods from the elements. The silicon used to make the Qstomize Custom Airpod Case is stronger than the plastic Airpod skins. The dirt and grim of the gym bag, book bag, and purse will not touch the Airpod as long as the protective coating of the case surrounds it. Not only are the cases practical, but they are also fun. Everyone wants to stand out in the crowd and let their unique personalities shine through. There's no better way to do that than with the Qstomize Custom Airpod Case. The case comes in amazing colors and designs. You can add your name and choose from a variety of fonts, colors, and designs that express your unique point of view. You can add your photo or favorite emoji. There is a wide range of patterns, such as military, kisses, dog paws, and starry night. You can add icons, as well. The symbols allow you to share your hobby or things that you love. There are musical instruments, a bicycle, and crowns, to name a few. Stand out even more with a leather case. The leather comes in different colors, and you can add your name and icon to those cases as well. Qstomize Custom Airpod Cases offer protection for your delicate Airpods and style that will set you apart from your friends, family, and co-workers.
One for You and One for a Friend
A Qstomize Custom Airpod Case is the perfect gift for your friends and family members who use Airpods. Imagine them opening a present that's customized just for them. Inspire the little girl in your life to keep pushing towards her dreams with a custom Girl Power case. Honor the sacrifices of the veteran or active duty soldier in your life with a custom military case. They will be excited and grateful for such a thoughtful gift. Purchase your Qstomize Custom Airpod Case and pay it forward with a case for someone you love.