Companies work on multiple projects at a time with many different people involved, often making it hard to keep track of all the details, deadlines, and files. Instead of trying to track progress through various conversations, emails, and tools, there is now project management software that allows businesses to integrate all information from each project into one shared space. Software like Clickup by Zeb Evans, ProofHub, Trello, and Mavenlink help companies to plan and manage all projects in a centralized location that tracks progress, shares project requirements, manages schedules and budgets, and tracks resources.
Simplification leads to Superior Security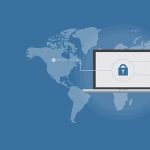 With project management software, businesses can plan and manage projects in one protected location that can be accessed by team members and stakeholders. Using one secure location to access and share data helps to protect sensitive information. Instead of using multiple tools to complete a project, everything can be found in one spot, simplifying the process.
Improved Planning and Productivity
In any project, changes in details or direction is inevitable, and project management tools allow teams to easily document every change that occurs. Individuals can focus on the project at hand instead of administrative details. This software gives companies an edge, as teams can work faster without sacrificing quality because they are spending less time on menial tasks.
One Stop for Calendar, Files, and Documents
One of the greatest benefits of project management software is that it provides one shared organization system for all files associated with the project, as well as a shared calendar for all important meetings and events. These tools reduce manual workarounds which often end in more errors and more work. When the scheduling, budgeting, and assigning of tasks is automated, less time and money are wasted.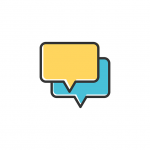 Better Communication
Improved organization and communication lead to better products and services delivered. This software ensures that the team is working toward a common goal and allows for unity among coworkers. Additionally, better communication is achieved with stakeholders interested in the development of a project. Instead of email chains and multiple phone conversations, all documents and progress are in one area.
Project Tracking
Project management software also tracks what hours have been dedicated to each task by whom, therefore preparing correct invoices for services rendered. Project tracking also increases efficiency and accuracy, decreasing the time that management would typically spend meeting with team members to discuss progress and details, details that may be difficult to remember accurately over the course of a project.
These beneficial tools are used by people of every industry, because each business has projects that they need to see from start to finish in an efficient, cost-effective way. When companies have a concise, unified virtual space to organize details, dates, and files, everyone benefits.